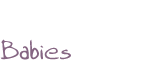 Our Baby programme
caters for infants from birth to two years. As with all
our programmes, the government's 'Birth to Three Matters' framework for good practice in childcare and education underpins and guides our planning and activity.
Download full programme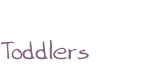 Our Toddler programme is designed especially for
2 - 3 year olds, a time when communication becomes ever more diverse and the possibilities for movement and pretend play are explored with a passion!
Download full programme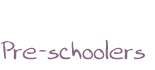 Our Pre-schooler programme aims to give
our older children a happy and smooth transition into primary education.
Download full programme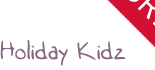 Kidz@Work offers you
the perfect answer to your childcare problems during school holiday periods.
With our up-to-the-minute facilities and trained, caring staff, we provide holiday fun, space and security for your 5-11s – and peace of mind for you.
Download full programme